103 Central Ave
Elizabethtown, KY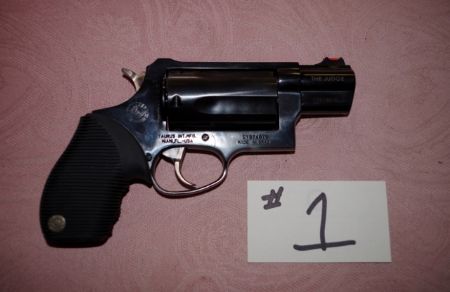 Date: Saturday, February 07, 2015
Time: 10:00 am
Auction Location:
103 Central Avenue, Elizabethtown, KY Auction Held indoors at the Old Herb Jones Property Which is across from the Justice Center and one block south of the Public Square.
Guns Sell at 10:00 Firearm and Accessories:
(Handguns) Taurus Public Defender 45LC/410, Smith Wesson 329PD 44 Mag, Ruger Mark III Comp. Target .22 with Leupold Scope, Smith Wesson Model 36 (no dash), Smith Wesson Model 18-3, Smith Wesson Model 63, Browning Signature Model 9 mm, Smith Wesson Model 60 in 357 caliber, Smith Wesson Model 14-3 in 38 S&W with 8 3/8" barrel, Smith Wesson Model 27-2 in display box with tools with rare 3.5" barrel, Springfield XDS 3.8 in 45 caliber as NIB, Colt Woodsman. (Long Guns) Rare Hamilton Model 39 22 Short, Springfield 1884 45-70 trap door, Winchester Model 12 in 12 Gauge, Military 1945 A1, Winchester 9422 in 22 Magnum, Winchester 9422 22 LR, Two Winchester Super X Model 1's in 12 Ga., Ruger Number 3 in 22 Hornet, Colt M4 in 22 cal. Mossberg 500 in .410 Ga., Savage 93 R17 BTVS in 17 HMR with Simmons Master Series Scopes, Henry Golden Boy 22LR, Browning BL 22, Ruger 77/357 Leupold Scope. Ruger 10/22 carbine, Remington 1100 LT-20, Large Winchester gun safe, and a smaller 48" X 36" bank type safe. Both safes have manual combination locks, some ammunition, nice leather holsters, extra grips, revolver racks, magazines, knives etc. Many more things are yet to be unpacked. Many Firearms will be paired with correct box.
2824 Airline Road
Sonora, KY

Date: Saturday, February 14, 2015
Time: 10:00 am
Directions:
From Hodgenville take Highway 84 West to the intersection of Highway 357 bear left on 357 continue approximately 3 miles property will be on right.
Real Estate:
On Saturday February 14, Lewis Auction Co. will be selling this beautiful 1 ½ story home to the highest bidder. The interior features a large living room with, 3 bedrooms, 1 bath. The home also features a full unfinished basement with an easily accessible outside entrance, fuel oil heat and window air. Extras include: windows, newer metal roof, covered front porch, detached 26 X 28-2 car garage/shop with electric, landscaped lot. Excellent location, come prepared to bid and buy this fine property at your price!
Off Highway 84
Sonora, KY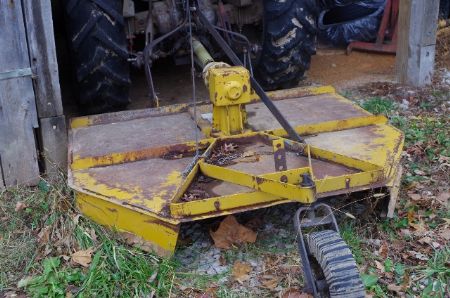 Date: Saturday, February 14, 2015
Time: 11:30 am
Directions:
From Hodgenville go west on Highway 84 approximately 6 miles and property is on the left, from Sonora go east on Highway 84 approximately 3 miles and property is on right. Property is at the corner of Highway 84 and Barren Run Road near the 6000 block of Highway 84.
Real Estate:
Great farm approximately 59 acres sold by deed description at the intersection of Highway 84 and Barren Run Road. Farm is currently a hay and cattle operation, features boundary fencing, 1 barn with electric, corn crib and a small pond, convenient location come prepared to buy at your price!