You've heard the old story about the fellow who attended an auction, scratched his nose and came home with an item he didn't intend to buy. Well, don't be frightened away by such tales. The auctioneer will realize when you are bidding and when you are not.
If you are interested in bidding, we suggest that you contact us and make arrangements to inspect the Real Estate well before the auction date. You may see it on one of the showing dates or by appointment at your convenience. If financing is to be obtained, you will need to make your financial arrangements prior to the auction.
When you arrive at the auction site, register for a bid number and listen for the auctioneer to give the terms and conditions of the sale, inspect the property carefully, as most are sold on an "as is- where is" basis.
When the bidding starts, your bid is considered your "offer." Just raise your bid card or your hand and the auctioneer or one of the ringmen will register your bid.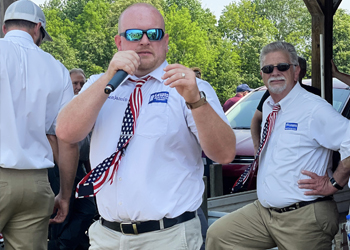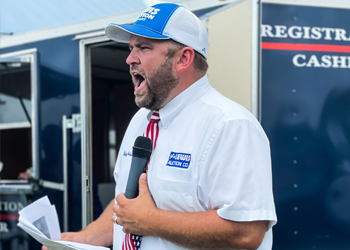 When you buy an item, you become responsible for it, and you must pay for everything you've purchased before leaving the auction site.
At an auction, buyers get exactly what they want, at a cost of only one bid higher than someone else was willing to pay.
Auctions are growing in popularity in all areas of the country; yet, some people have never attended one. If you are among this group, discover the excitement only the auction method of marketing can generate!
For Your Personal Comfort
Lewis Auction Co. can also provide large tents and folding chairs so that our buyers never have to sit or stand in inclement weather. If the auction will continue through the lunch hour, we will have food and drinks available with coffee and doughnuts to begin the day. Portable restroom facilities will also be provided.